Website for The Fable of Net in Earth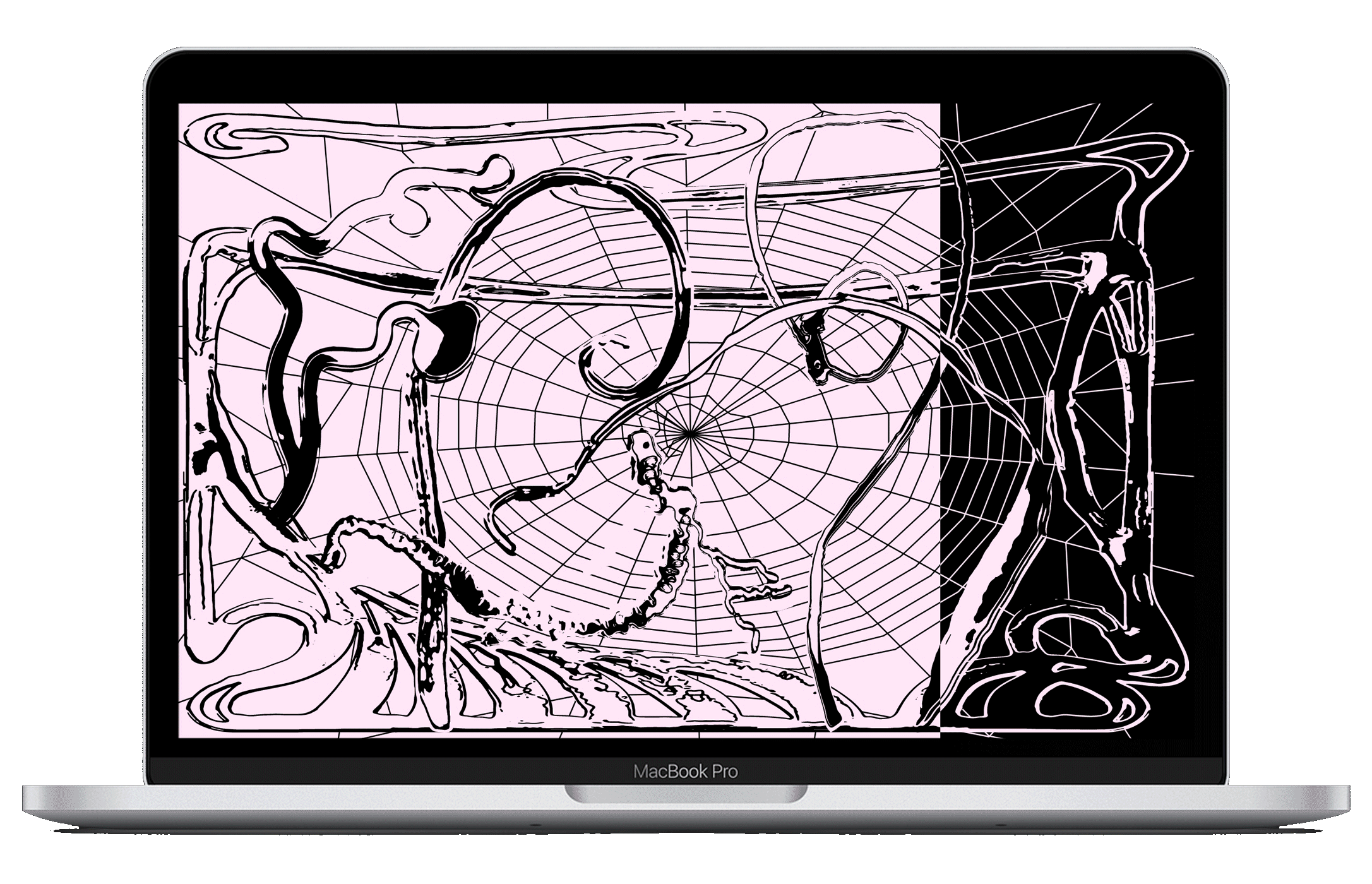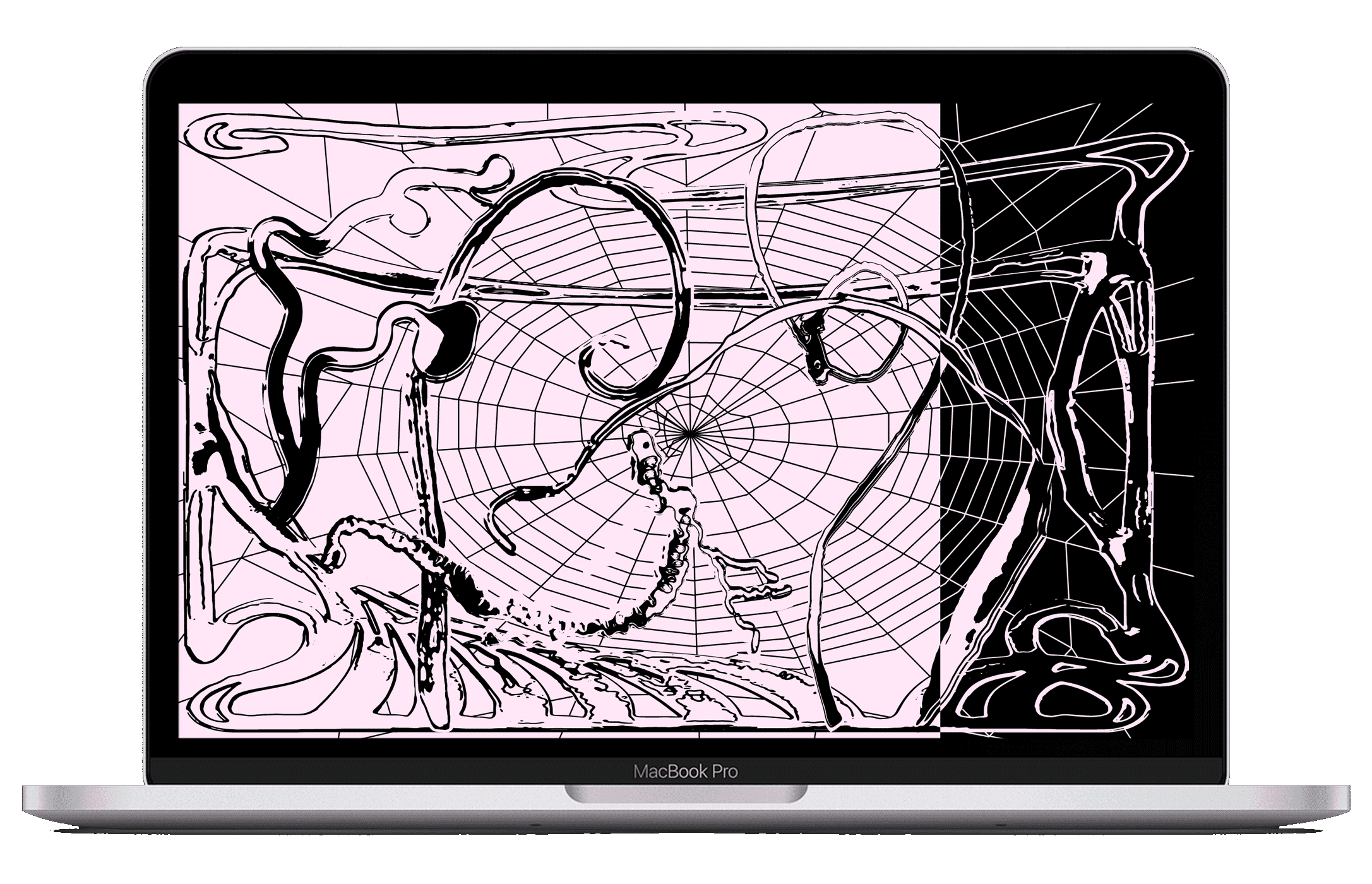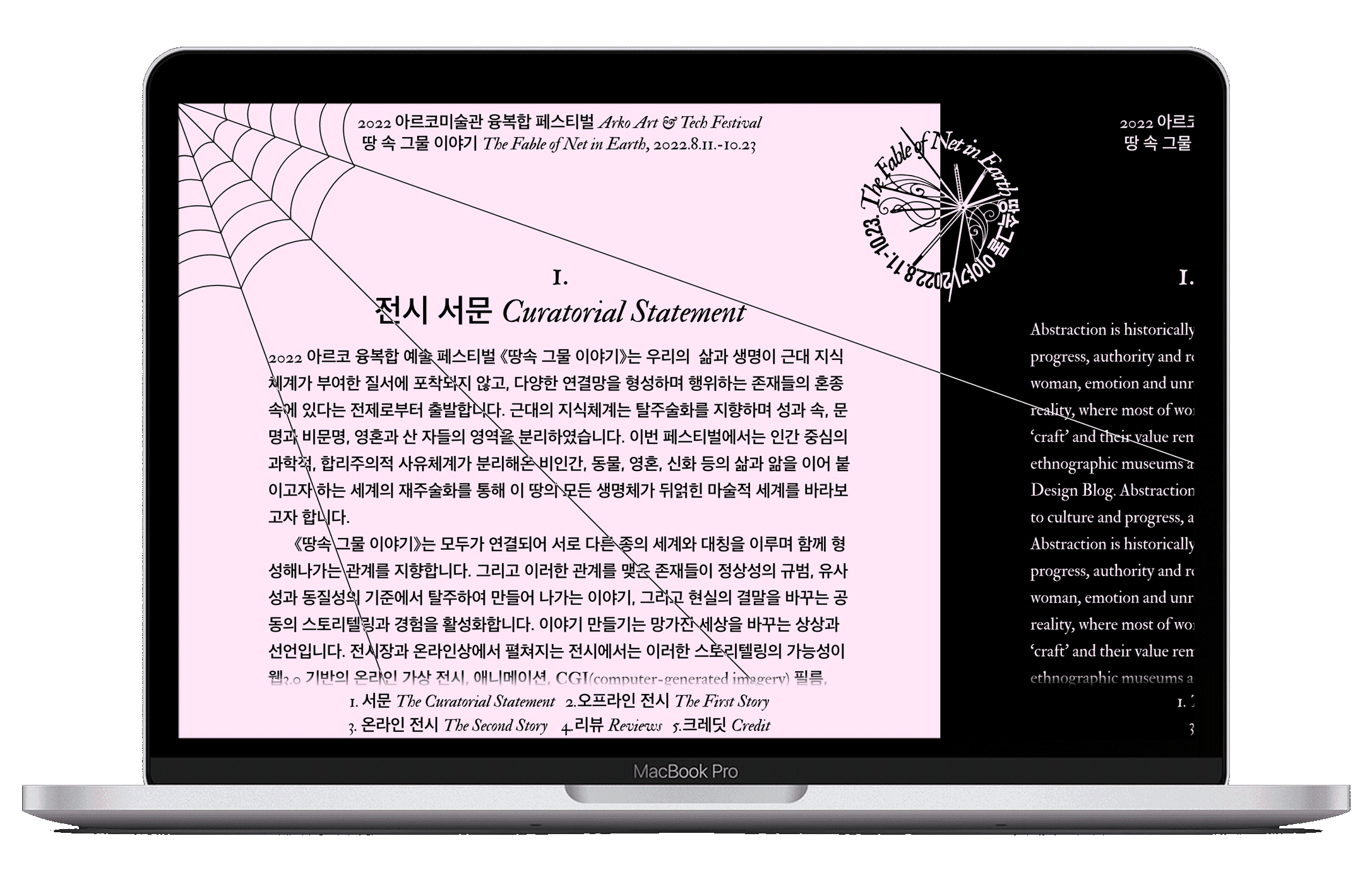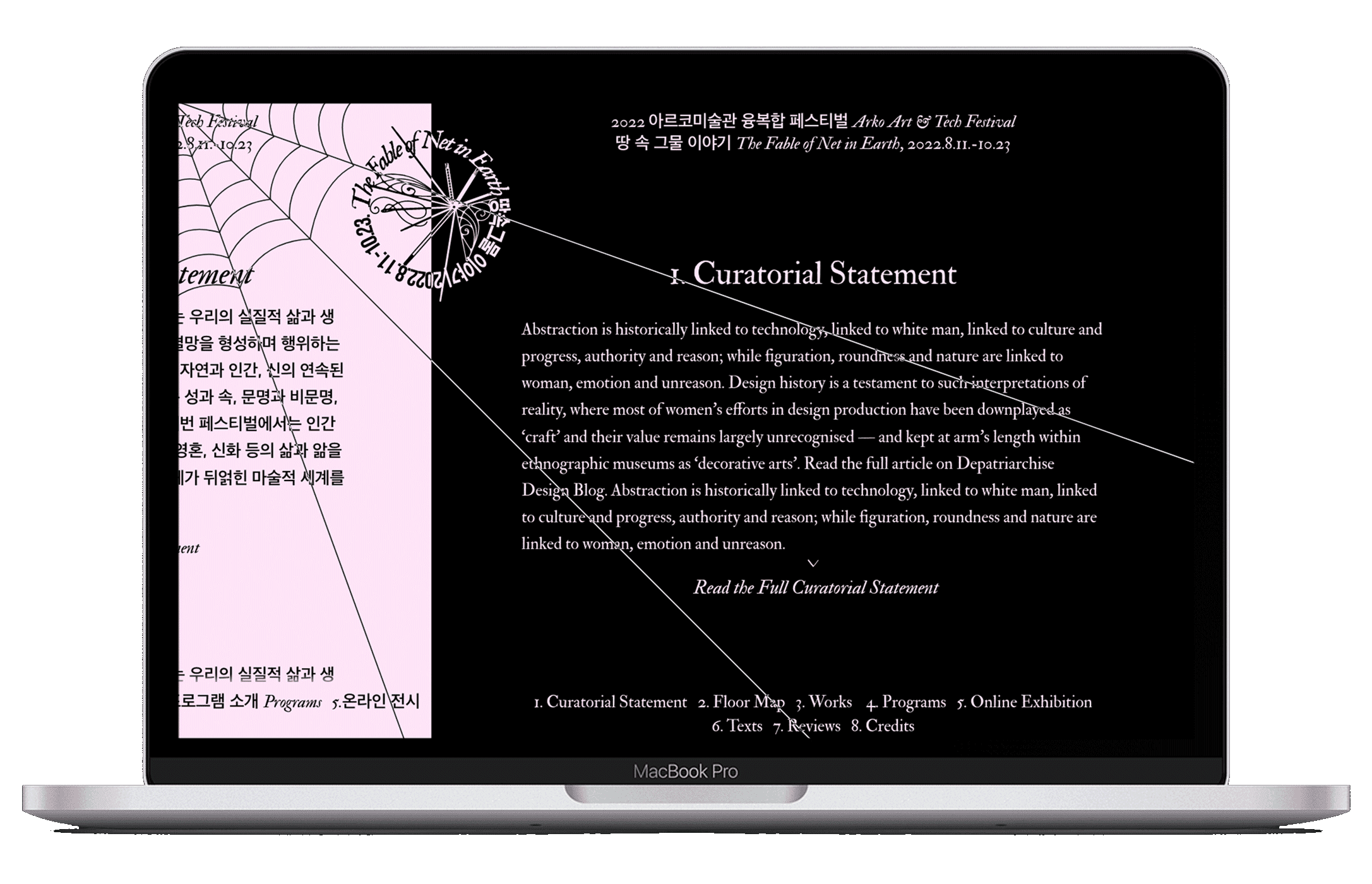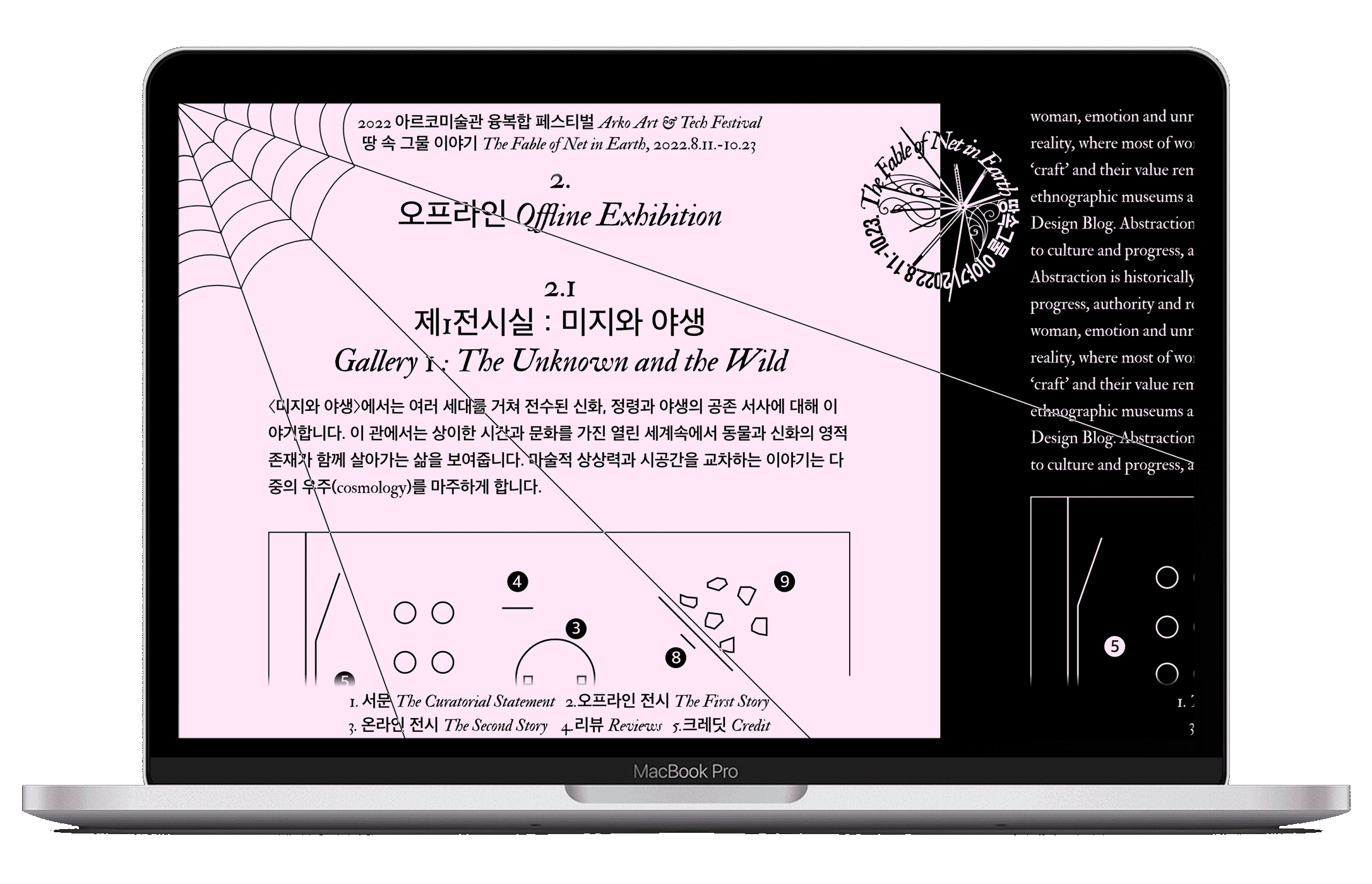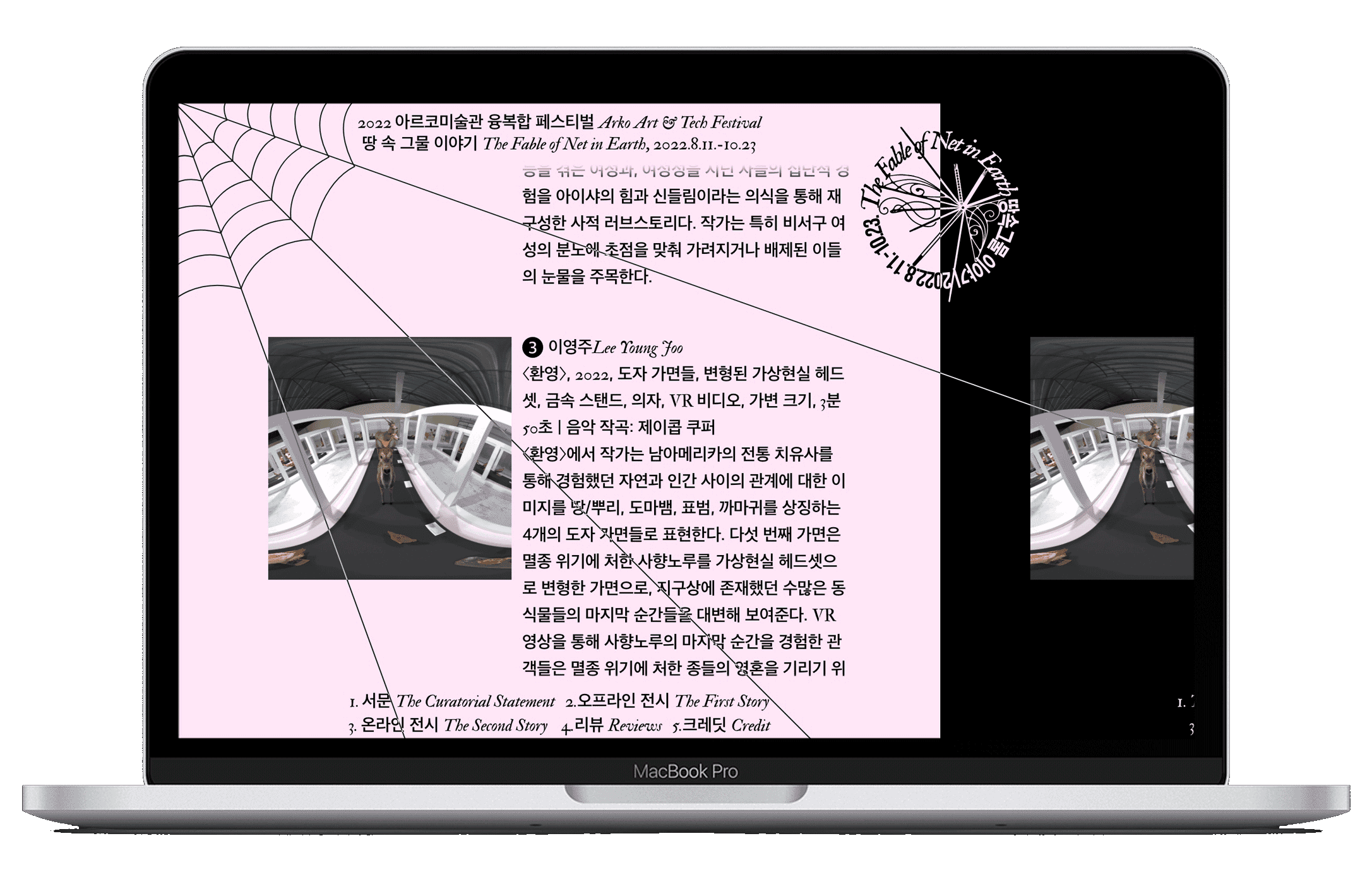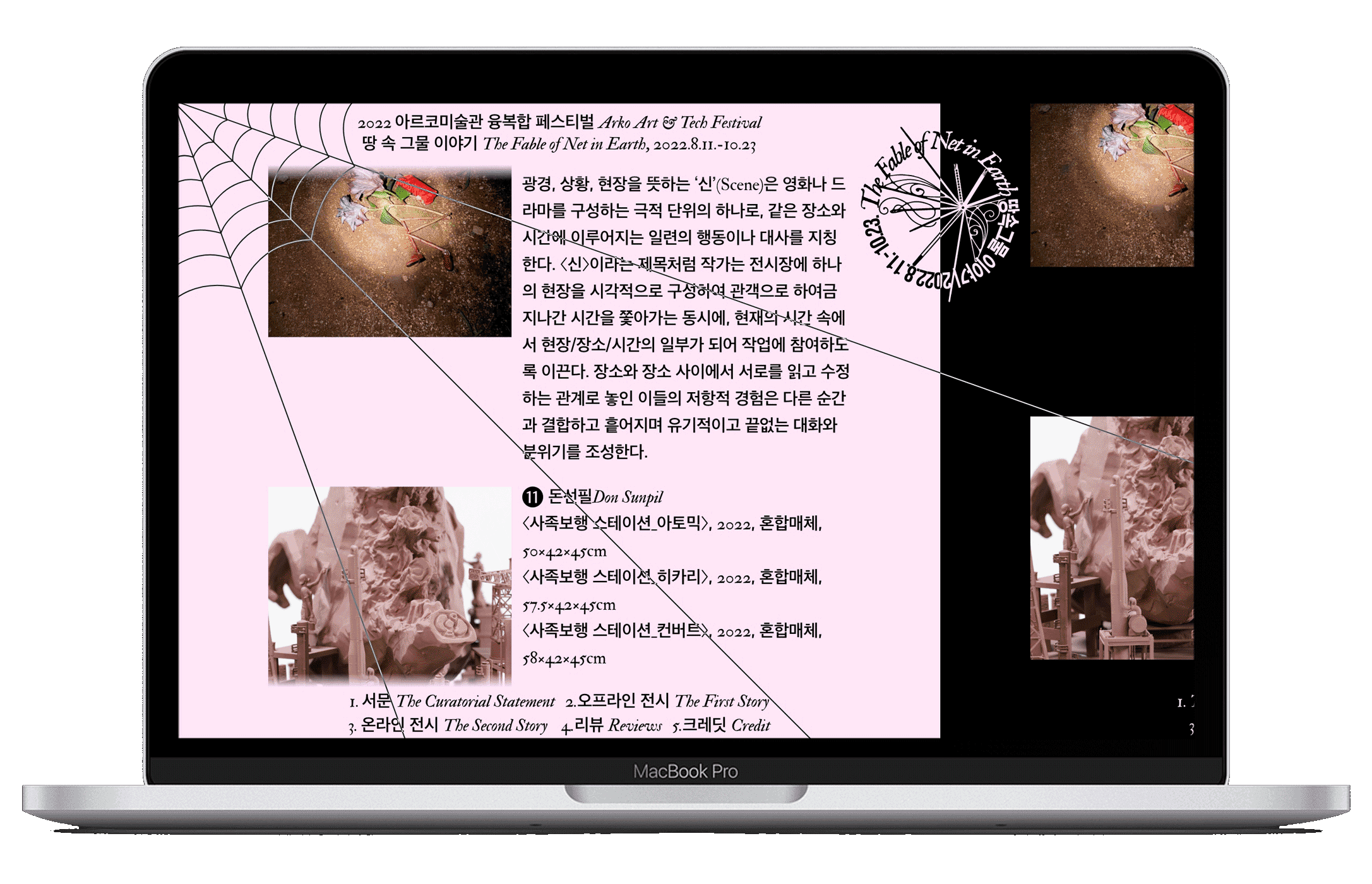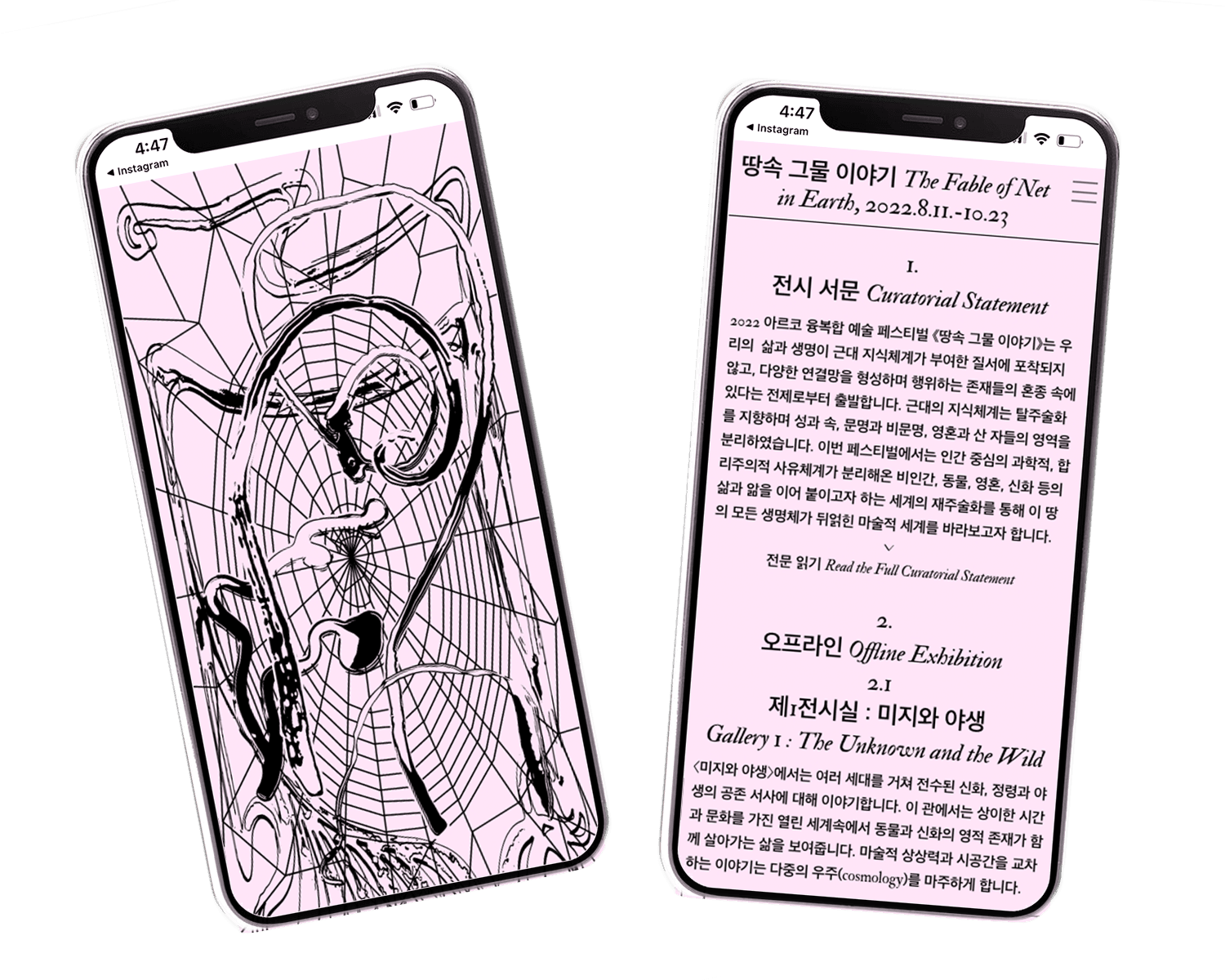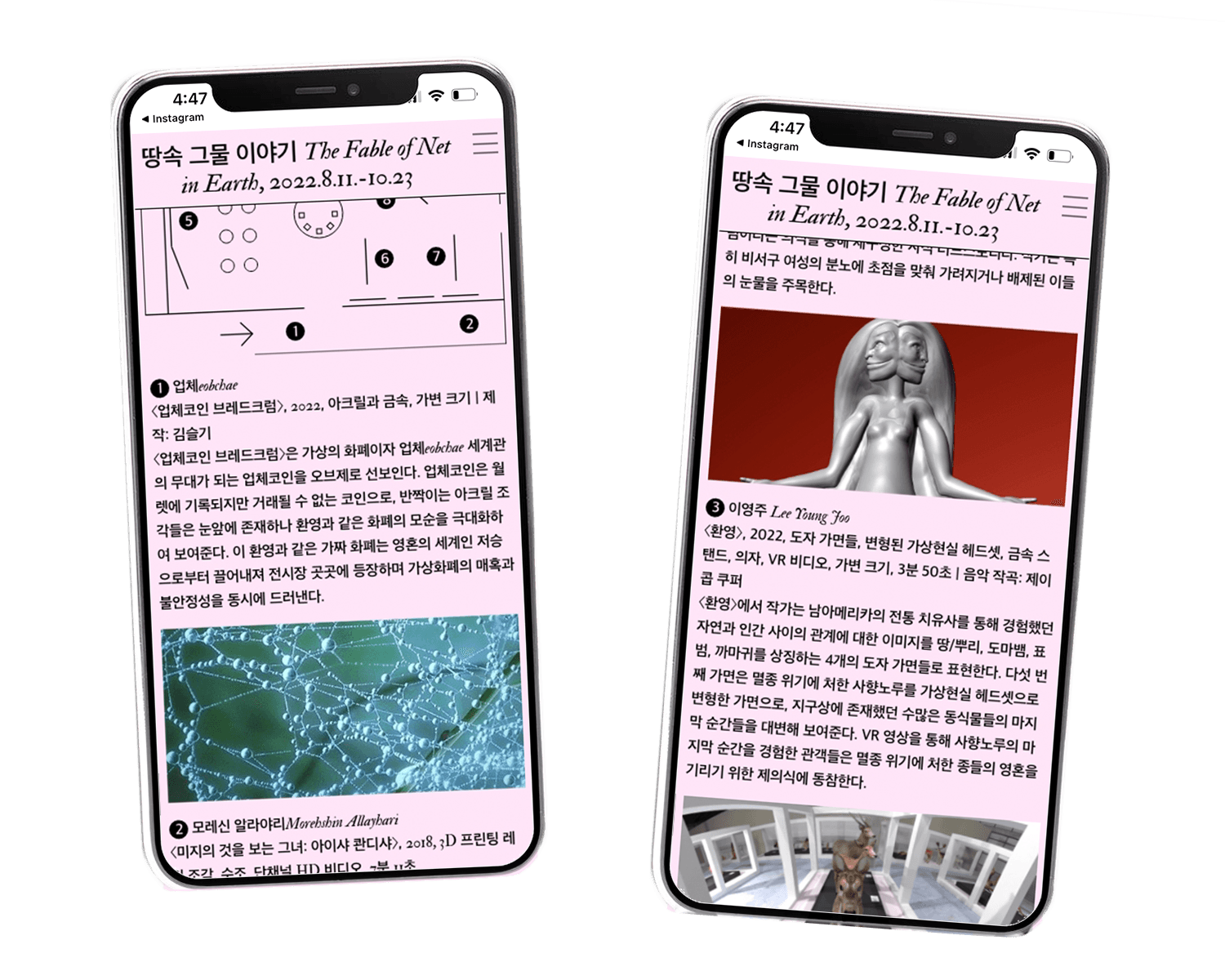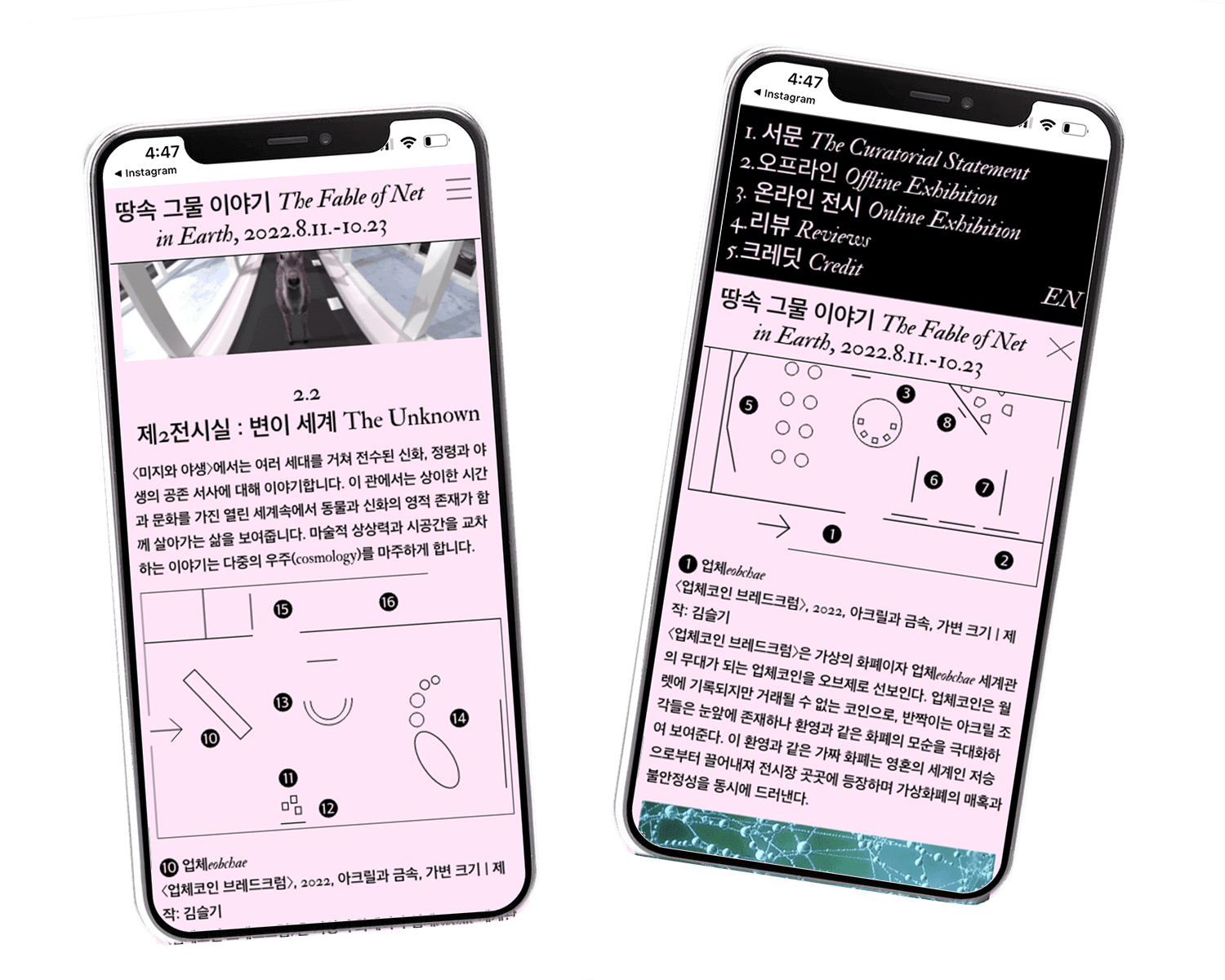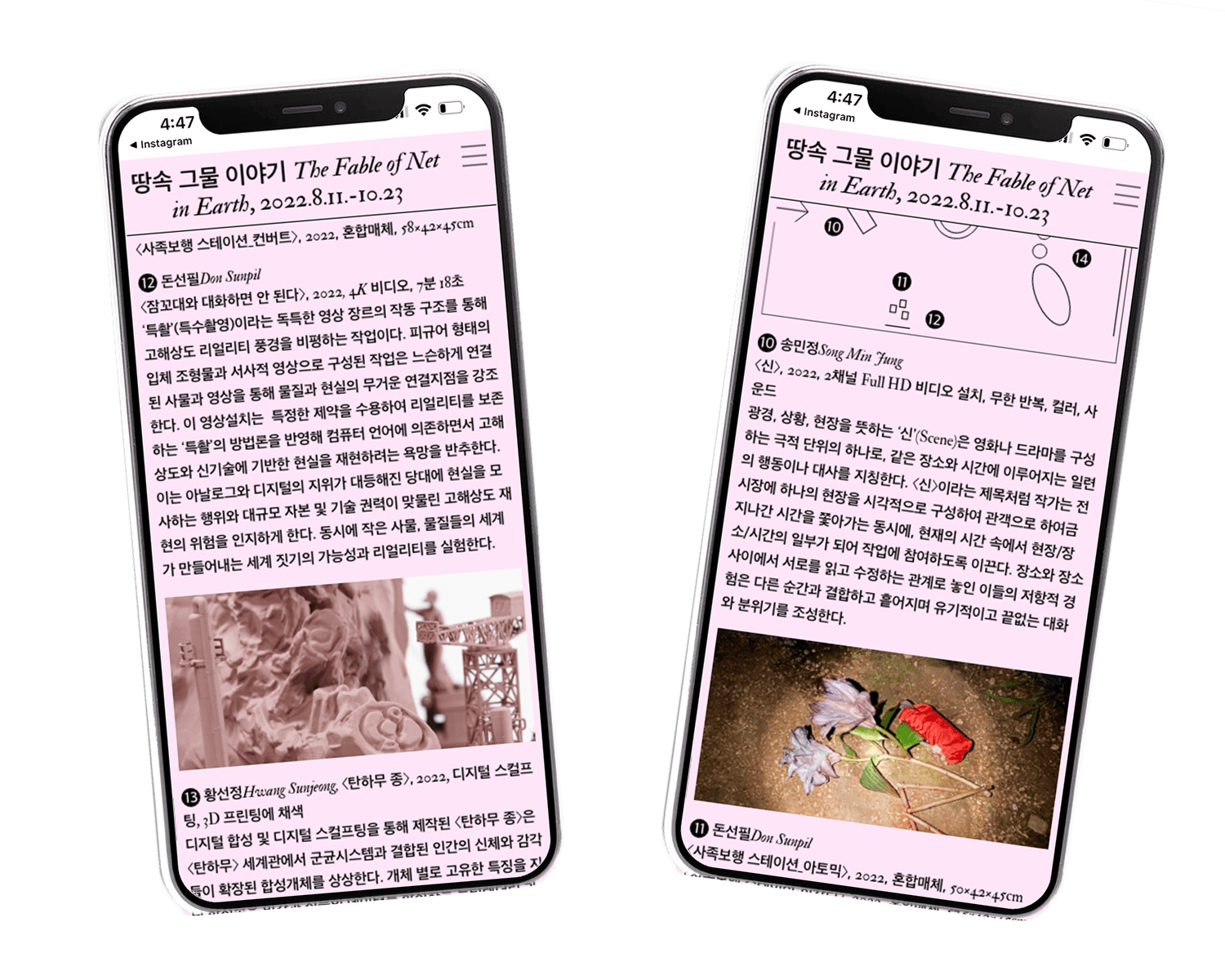 Client: ARKO Art Center
Field: Graphic Design, Digital Direction, Art Direction
Date: 2023.08.


Webiste Design and Development for The Fable of Net in Earth, 2022, ARKO Art Center.
The 2022 ARKO Art & Tech Festival The Fables of Net in Earth metaphorizes a decentralized network system of Web 3.0 by likening it to a system of fungal clusters, such as mushrooms and molds. This fable addresses the unrevealed entanglement of humanity, nature, and mythological beings as beings of earth, aiming to show the magical world they portray, and is a story about "worlding" with earth beings.